Towards autonomous irrigation. Can artificial intelligence irrigation system reduce water use?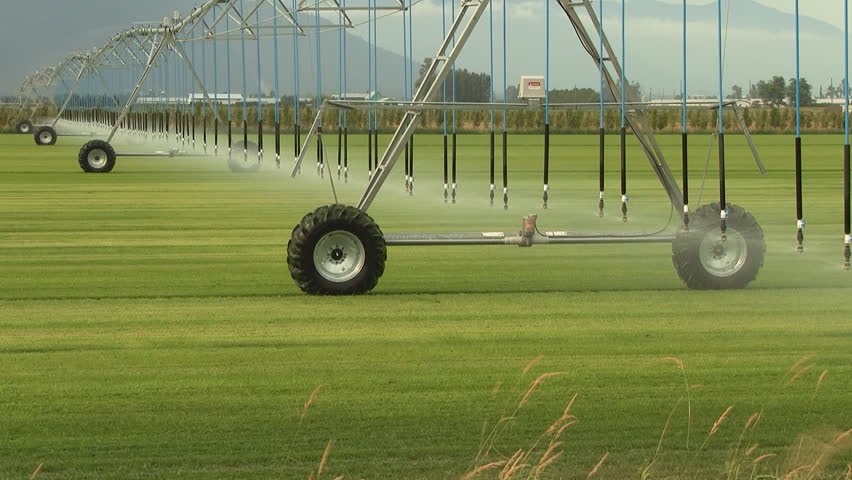 Water consumption is presently one of the more worrisome environmental problems in many areas around the globe. The main objective of many researchers is to reduce the volume of water wasted with current irrigation systems by applying artificial intelligence methods and therefore optimizing the usage of the water in both agricultural irrigation systems and recreational fields. We analysed different research papers and tried to answer a question if such system can be implemented in near future.
Efficient water management is a major concern in many countries and cropping systems. Proposed artificial intelligence irrigation systems can be applied to farms, providing a long-term positive impact both in farm economy and environmental sustainability. Sometimes the irrigation techniques applied in farms or recreational fields are inefficient and waste excessive volumes of water to maintain the fields in optimal conditions.
Researchers from Chile's Universidad Católica de la Santísima Concepción (UCSC) have created an artificial intelligence irrigation system that aims to increase water efficiency. Pilot-tested on blueberry cultivation, the system is expected to save 70% more water than other irrigation methods for these types of crops through the use of measuring instruments equipped with wireless sensors, local daily Biobiochile reported. The researchers' main goal was to develop a method to reduce water use in drip irrigation systems and create a technological platform to apply it.
Guillermo Najera and Jairo Hernandez from Boise State University published interesting research paper where artificial intelligence software that uses a genetic algorithm and an accuracy-based learning classifier system was evaluated through a small-scale automated canal system model. The canal control algorithms are to manage the distribution and conveyance of water in a canal system without human intervention. A modular design was used for the canal physical-model in order to appraise distinct reaches in the system and later interconnecting all of them to evaluate the program's effectiveness when faced with a more complex canal system.
The modular canal design contains sections with bifurcations and turn-outs, which serve the purpose of testing the program's operational decisions and the complexity of problems that a population of solutions can resolve. The application of telemetry is contemplated in the near future, it will be used to transmit data and measurements collected from a remote site where the canal is located, to a computer where the program is commanding the hydraulic structure operation.
The National Centre for Engineering in Agriculture of Australia has a 20-year history of working with industry to improve the efficiency and productivity of irrigated farming systems. The NCEA has developed software tools and hardware technologies to improve the measurement, evaluation, optimisation and control of these key inputs for both manually operated and automated irrigation and fertiliser application systems.
VARIwise steps toward autonomous irrigation and nutrient prescription and application by linking infield sensing, closed-loop control strategies and control actuation. VARIwise is a software framework that implements and simulates control strategies on fields with sub-field- scale variations in all input parameters. This enables: data input at any spatial resolution; incorporation of hydraulic equations to determine irrigation and fertiliser variability according to sprinkler or surface application hydraulics; and implementation of control strategies that use a calibrated crop model and/or the soil/crop response to predict the application that will produce a desired agronomic response for all sub-field management zones.
The irrigation and/or fertiliser applications are adjusted according to a combination of soil and plant measurements, hydraulic modelling and calibrated crop model outputs. Input parameters are measured using infield soil sensors and on-the-go crop monitoring cameras. It's important to note that before starting working on VARIwise project researchers developed control strategies, found spatial resolution data requirements, developed sensor for surface and overhead irrigation and done trials.
S.Muhammad Umair and R.Usman from National University of Science and Technology in Pakistan proposed to create an automated irrigation system using Artificial Neural Network based controller. To irrigate large areas of plants is an onerous job. In order to overcome this problem many irrigation scheduling techniques have been developed which are mainly based on monitoring the soil, crop and weather conditions. Irrigation scheduling engrosses when to irrigate and how much water to be applied. Currently, most of the irrigation scheduling systems and their corresponding automated hardware are fixed rate. Variable rate irrigation is very essential not only for the improvement of irrigation system but also to reduce the irrigation cost and to increase crop yield.
The heart of automatic irrigation system (fixed rate or variable rate) is its control unit: as it controls irrigation time and water flow. Intelligent control based irrigation is necessitated to maximize the efficiency and production. Most of the irrigation systems use on/off controllers. These controllers can not give optimal results for varying time delays and varying system parameters. The proposed Artificial Neural Network based controller will be used for effective irrigation scheduling. The input parameters like air temperature, soil moisture, radiations and humidity are modelled. Then using an appropriate method, ecological conditions, evapotranspiration and type of crop, the amount of water needed for irrigation is estimated and then associated results are simulated.
In recent years water has become a valuable and increasingly resource. In emerging countries, the issue of access to water is omni-present. These countries are growing, but really need to modernise their services. Agricultural sector plays a strategic role in the process of economic development of these countries, which means that the proper use of water resources for farming, including autonomous artificial intelligence irrigation systems, is a future of countries that want to succeed.
Author: AI.Business
---
If you like our articles, please subscribe to our monthly newsletter: