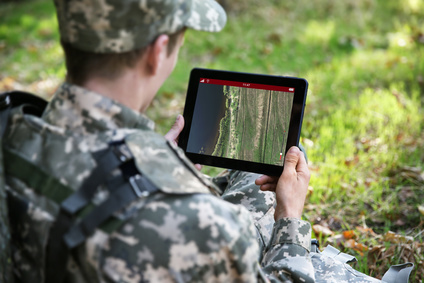 The U.S. Army, Air Force, Navy and Marine Corps as well as NATO, are in need of specific training systems that will help their forces train together for a future conflict in the land, air, sea, space and cyber domains, practice and enhance interoperability of troops. Military experts came to this conclusion during the Interservice/Industry Training, Simulation and Education Conference in Orlando, Florida.
The joint training is especially relevant in today's realities of military operations. According to the Lt. Gen. Michael Lundy, commanding general of U.S. Army Combined Arms Center, the U.S Army is further along with the multinational discussion than with joint partners when it comes to training systems interoperability. It means that the USA and its allies must prepare to combat superpowers that can use advanced weapons, use counterterrorism operations and combat operations against countries in a contested environment.
The main problem right now is a decrease in large joint exercises in recent years. That's why new training systems should be implemented and be interoperable across the U.S. and allied forces, officials said. For example, the U.S. Army and Marine Corps share similar training requirements with Navy and Air Force, so a joint program will increase the coherence of actions of different types of troops.
Military experts note that new training system should be easily integrated and interoperable with other technologies needed for a specific mission, and it should also be easily updated. Today the military operators starting out with at least one update before the simulation process and progressively get more with a new task. Also, it's much cheaper to build interoperability training system from scratch than add this feature into existing program, when it's already fielded.
The U.S military and its allies want to continue to harness the benefits of live, virtual and constructive training technology and with more real-time scenarios. For example, Marine Corps is building mode infantry immersion trainer complexes, as they see a real need for blended and immersive training venues. More than $25 million was invested to enhance the live, virtual and constructive training capabilities, as well as an indoor training component, at Camp Lejeune, North Carolina. Live training is becoming cost-prohibitive for the military purposes as it should replace the current role players who act as aggressors with avatars and other simulated entities.
Basically, the Marine Corps and other elite troops desperately need systems to perform training sets and reps in order to refine their tactics, training and procedures and build combat muscles. Technological advancement can help to make a leap in training, but because of a slow adoption of virtual and augmented reality, artificial intelligence and machine learning, the military can't take advantage of these technologies.
Today Pentagon often has an adversarial relationship with the defense industry and each public body have improvements to make. It's not about owning every aspect of its platforms or capabilities.
Despite the training challenges, the U.S. military is still on track and continues to enjoy an advantage over its competitors, in the Air Force in particular and because the training environment is a lot more intense and a lot more robust. But the time to make real improvements has come.
Author: AI.Business
---
If you like our articles, please subscribe to our monthly newsletter: