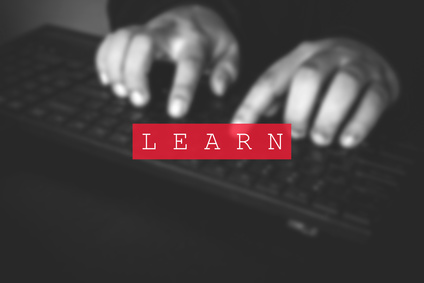 Statistics show that the six-year graduation rate of undergraduate students in the USA, who enrolled in 2009 and got their BA degrees in four years is only 59%. Such a small figure indicate that student success is one of the top priorities of universities in near future. The reasons for delaying completion of a degree lie in being poor, taking irrelevant courses, transferring schools, low social activities within the college community and working overtime. We compiled a list of 12 higher education trends that will enhance student success in this year.
1. Collaboration to meet student success targets
Academic institutions are already collaborating with their competitors and more close collaboration is needed for higher institutions to meet student success targets. For example, in 2014 the University Innovation Alliance was formed by eleven universities. This goal of this collaboration is to improve the graduation and retention rates among US undergraduate students and as a result of its efforts, the number of awarded degrees increased by 10%.
2. Shift in enrollment approaches
Another emerging student success tactic is to change enrollment approach to target best-fit students, even if enrollment counts suffer. It helps to increase the reach of colleges or universities for students that will exceed and thrive at the school. For example,
Brevard College offered additional academic scholarships in the past five years. It helped to enrol better-fit students.
3. Academic advising
Academic advising will continue to enhance student success and is one of the main parts of higher education hierarchy that will continue to grow. Schools will increase specialized advising roles and experiment with new advising models to enhance student success.
4. Investment growth
In 2018 tech investment to support student success will continue to increase. According to the latest stats, 44% of over 900 colleges had increased spending on software for academic advising and planning over the course of three years.
5. Use of a standard commercial rather than custom
Schools often use costly software to track performance and optimize administrative tasks. In 2018 we will see a trend of use of standard commercial rather than custom development.
6. New system approaches
Old student information systems are harder to adapt to new models and changing approaches while supporting students calls for changing approaches. Outdated systems discourage collaboration and undermine data integrity. It also makes it difficult to form a budget, control spending and to quantify the ROI of human capital. That's why integrated system approach is one of the key trends in 2018.
7. Rise of predictive analytics
The use of data warehouse and predictive analytics for higher institutions will increase in 2018. With a help of predictive analytics colleges and universities can find and retain students. For example, colleges will use big data to track prospective students and make better decisions regarding outreach for admissions.
8. Reduce of repetitive tasks and agile processes
In 2018 colleges and universities will focus on automation. It will give better support to students and allow to identify early alerts and action plans for at-risk students. This will help academic advisors modify patterns that may impact a student's performance, to better provide a clear action plan for improving overall success.
9. Self-service student experiences
The central pain points for most of the all higher institutions are registration and application processes. Enhanced self-service portals help to further reduce main issues, increase enrollment and subsequent interactions. We will see more investment and focus on student portals, self-service and mobile app development in near future.
10. CRM boom
CRM systems are very important for colleges and universities. It allows schools to leverage deep profiles of students and better reach to alumni who have the capabilities to provide employment or mentorship opportunities for current students. The future trend is an increased usage of CRM in order to support student success initiatives.
11. Focus on artificial intelligence
Artificial intelligence is shaping higher education. Post-secondary educational institutions will use AI-enabled tools to drive student success. For example, Georgia State students can register for classes and apply for financial aid using an AI chatbot.
12. SIS replacement
In 2018 academic institutions will continue to replace their core SIS, which are still very old on average. It's needed to report student success outcomes and replace legacy student information systems with a modern SIS to enhance student success.
While higher education institutions are already evolving to support student success, student retention is the number one priority for colleges and universities, as well as new enrollment approaches and updated student information systems. They will look for integrated modern cloud applications that support a mobile strategy, delivering new services and value to students and faculty. With a help of 12 key trends listed above, it can help to drive and improve student success in 2018.
Author: AI.Business
---
If you like our articles, please subscribe to our monthly newsletter: