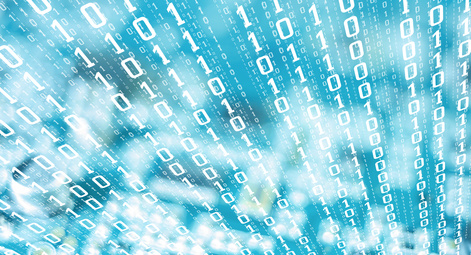 Artificial intelligence is changing the military industry. While officials and industry experts discuss how AI can benefit the use of warfighter in near future, technology, based on the big data, promises to predict when parts on a vehicle are about to wear out.
At the same time, improvement of modelling and simulations for training purposes is a real need for military industry, as more investment is needed to improve readiness, experts insist.
At the end of last year, Orlando hosted National Training and Simulation Association's Interservice/Industry Training, Simulation and Education Conference, where military officials and industry experts discussed the benefits of applying emerging technologies. Discussions in the expert community only confirmed the thesis that there's a strong emphasis on big data and artificial intelligence.
Right now the question is how the data, collected from training exercises, can be brought back to the military officials to increase performance, give feedback and improve training with a help of data analysis. That's why the industry must begin incorporating artificial intelligence into modelling and simulation. This will help to differentiate U.S military efforts from Russia and China, who are heavily investing into big data and AI.
The process of modelling and simulation is data-intensive, which means that those working in the field know how to understand and interpret a load of information and big data and AI will give them a huge advantage over other nations.
More and more countries around the world, in particular, Russia, China and the United Arab Emirates, are investing in such technologies. These countries have already published its national strategies in artificial intelligence and will play the first roles in this field.
For example, last year Vladimir Putin mentioned that ruler of the world will be a country that master's artificial intelligence and China is already spending more than $15 billion a year directly or indirectly to support the technology's development.
Special attention should be paid to China, as they are developing commercial and government side and investing in Silicon Valley AI companies. Eric Schmidt, executive chairman of Alphabet, noted that Chinese will use artificial intelligence advancements for commercial and military objectives. Basically, China is far from lagging behind in the artificial intelligence game.
The U.S. national security and tech community need to realise that they got serious competitors and China's military and commercial AI ambitions pose the threat to United States technological supremacy since the Soviet Union. Despite all seriousness of the arguments, China still remains behind the USA and its allies in the development of the technology.
In 2017 Pentagon spent on artificial intelligence, big data and cloud taxonomy spent $7.4 billion, which is 32.4% higher than it was in the fiscal year 2012, according to the recent report. Also, AI accounted for 33% and big data for 47.9% of the total spending. Overall, the compound growth annual rate of investment in artificial intelligence was 14.5%. Development of virtual reality systems for training and simulation also influenced spending on artificial intelligence, the report noted.
Artificial intelligence can help not only with modelling and simulation processes but also in the real field work. Use of big data and internet of things will help to increase online-decision making and computational models have an important role to play.
Author: AI.Business
---
If you like our articles, please subscribe to our monthly newsletter: